Blogs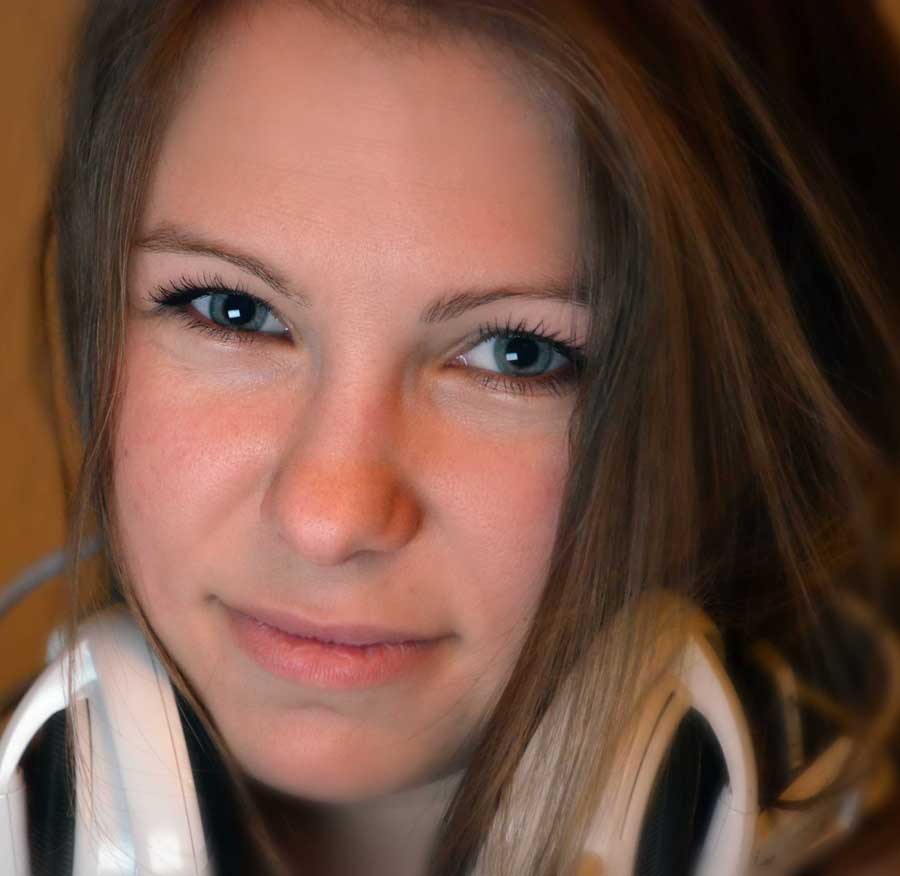 Dreamhack EIZO open Stockholm - My recap
It has been an amazing weekend at Dreamhack EIZO open. It was an extremely well organized event and I am really looking forward to the next event. I am really glad I got to meet some of my teammates. Here is a picture of Satiini, Naama and me.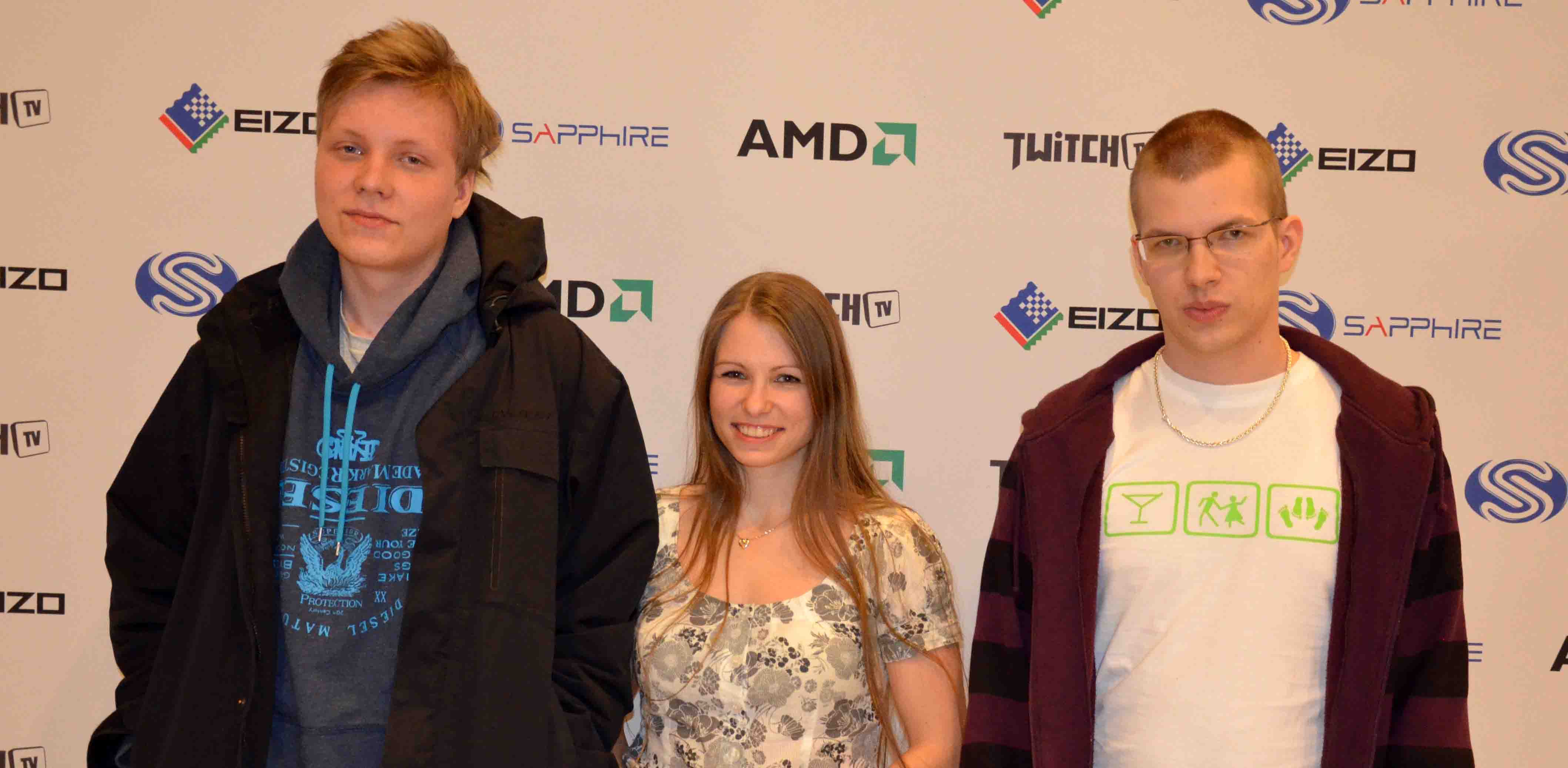 Games, day 1: During the first day there was one really big upset, my dear friend Andreas "proxypanda" Minne managed to win vs Mana 2-0 and placed first in his group. To no ones surprise he made a 10/10 double proxy gate in both games. Most of my swedish friends did really well during the first day of the event and passed through to the next day.
Sadly neither of the players on our team managed to get passed this day.
My games: My first game was vs cloud, a really good player. My confidence was not on top and I was 99% sure that he would own me 2-0. But during the first game on Ohana I managed to do a counter attack and I took a big lead in game 1, I had more than twice the worker supply and a supply lead by 50 (or was it 70?). When I realized this I got really nervous and choked. I screwed up and let him take the game. He started dropping me and I ran like a maniac with my whole army around the map to kill his drops :D In the second game I played quite bad. But I was still happy that I had a chance vs Cloud, and later during the event he told me that it was a bigger challenge for him to play me than Lalush (even though he is a better player).
In the second group stage I got a pretty hard group, and also I didn't get to face a single protoss which was sad since it's my best matchup atm and the one I enjoy playing the most. I had to face Satiini, SortOf and Ret. First I played Ret, and my mindset is really bad vs him. Partly because of what he said about female players before. And ofc he had to comment on me choosing the pink color... Anyway, I played really bad and I am sad I didn't do my best. After Ret I faced SortOf, who was rank 11 GM on EU at that time. For some reason I felt pretty relaxed, and I know my zvz is ok if I just play as I usually do. In the first game I spent quite a few lings trying to kill his expansion, but it managed to survive with one(!!!!!) hit point. I got a bit sad but at the same time I knew he had to play offensive not to lose it. I managed to kill it later on and we went into a macro game. And I won!!!!! I was so happy, but that made me nervous for game 2. Still I think I played quite a good game 2 even though I lost. Game 3 on the other hand was pretty bad. Last I faced Satiini, and I played ok in one of the games and the other I lost due to lack of scouting.
So even though I didn't pass the group I got a better confidence and I think I showed that I've gotten a lot better and that I might soon be able to take my game to the next level.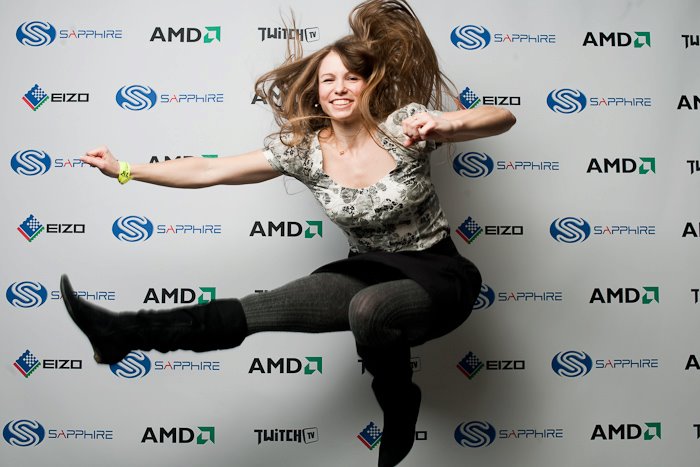 Games, day 2: In the second day there were a lot of disappointments. So many of my friends lost their games. Forsen went into a three-way tie after beating Puma in his group, but sadly he lost to Hyun and Sase and didn't get to play in the bracket. The game vs Hyun were such a mind game, Forsen expected a 14/14 from Hyun and so he went for the 15 hatch while Hyun made a 10 pool speedling opening. Even thought Forsen defended well he got a bit behind and lost the game.
ThorZain took Cytoplasm out of the competition and I said I would forgive him only if he won the whole thing, that is, ThorZain is more than forgiven.
On the main stage there were 2 swedish players left to play and both of them are really good and had good chances. First SjoW faced Polt, and he played such good games and were ahead in both of them. So next time they play I think SjoW will have really good chances of winning. Really impressive play there by SjoW (and Polt ofc).
Then we had the other swedish hope, ThorZain. He just made every game look so easy and he really showed that he is one of the best players in the world. He really deserved the win and I just love when good mannered players like him do this good.
Also It was soooooo cool to watch the finals live, the spirit was on top and I had a really good time.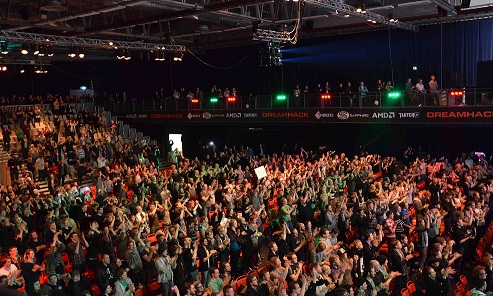 My fans: I was so glad to see so many people supporting me, I love you guys! I got to write autographs and some people wanted to give me high fives or just shake my hand. To know that I have so much support makes me wanna play even more. So TY <3
Interviews: I got to do a lot of interviews and most of them were really nice. Just one was a bit strange... Before this interview I told that I didn't want the focus to be on me being female (I'm a bit tired of all theses kind of discussions to be honest, I just want to get good at this game). And then he asked me if I had my computer in the kitchen, so unprofessional.
Being a Player at this LAN was amazing. I got player massage, we got some free food and drinks. And the alcohol was for free during the after party (maybe that was bad since I don't usually drink, haha). There was a place for us to sit to see the finals and the whole thing was really well organized for the players. 1000 thanks to Hellspawn and the other organizers and the crew, you did a great job!